Orange County Values
I was born and raised in Tustin. It's where I built my first computer, started my first company, and took my first college course. My parents taught me to be compassionate towards others, work hard, and use my talents to better the lives of those around me. That's why I've dedicated my life to public service.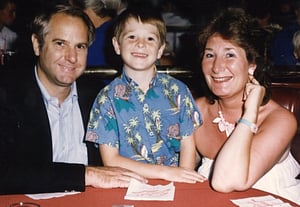 I'm a Democrat and I worked in the Obama White House, so it might surprise you to learn that my parents are two lifelong Republicans. Years ago, they joined a party that advocated for compassionate immigration reform, started the Environmental Protection Agency, believed in a fair tax structure, and advocated for universal health care coverage.
They valued their neighbors' diversity, trusted women to make their own life choices, and volunteered often at homeless shelters. Growing up, I learned that we shouldn't judge others and help when asked. That's why, for most of my adult life, I embraced the empathy of the Democratic Party -- that is far more in line with my ethical values.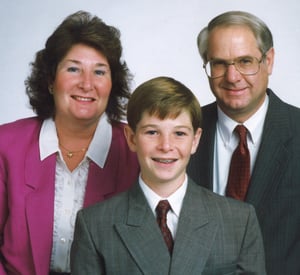 But I understand where my parents are coming from. My mother was born in one of the poorest neighborhoods in Scotland, immigrated to the U.S. when she was nineteen, and worked as a nanny while studying to become a secretary. My father owned a small real estate appraisal business and taught me the value of hard work and self-reliance.
I share these values, which is why I started my own company in high school, helping local businesses build out their IT infrastructure. I continued running it during college at UCLA and planned to devote myself to it full time after graduation.
The Bigger Picture
But then, during the fall of my senior year, 9/11 happened. As I watched the Twin Towers fall, scaling my business no longer seemed like the most important thing I could be doing.
So instead, I joined the Peace Corps. I was sent to Nicaragua, where I taught business skills to high school students in a small town four hours outside the capital.
I've always been passionate about using technology to improve people's lives. Over those two years in the Peace Corps, I watched my Nicaraguan friends and neighbors spend too much of their hard-earned money on phone calls to family members living abroad. So when my time in the Peace Corps was up, I decided to stay in the country to help improve their lives using technology.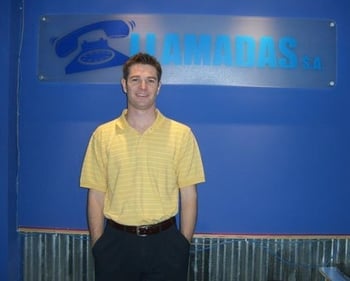 I founded a phone company with a local friend, and together we installed 80-foot internet towers across the country.
The Skype-like service we provided lowered the cost of calls to the U.S. by 90%. Our business quickly became one of the largest phone companies in Nicaragua, saving people millions of dollars a year.
But new technologies often run into roadblocks with government. The technology we were using, known as "voice-over-IP," was essentially unregulated, much like Uber and Airbnb are today. What we were doing was legal, but since our company presented a threat to the established phone companies, we were always worried that the Nicaraguan government would intervene to shut us down.
Bringing Technology + Entrepreneurship to Washington
This experience showed me that technology can lift up families and communities. And it made me wonder, what could I personally do to ensure startups like mine had a fighting chance to succeed? I decided I wanted to work on this issue from within the U.S. government, helping elected officials and civil servants understand how emerging technologies can solve big problems.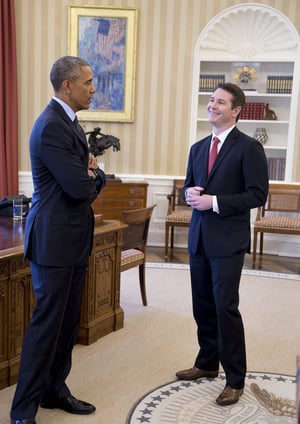 By this point, President Obama had begun looking for new ways to get things done. He wanted to use technology to make government more innovative and efficient — something people of all parties can get behind. So when his Administration began recruiting technologists like me to provide the expertise he needed, I agreed to come on board.
As a Senior Technology Advisor at the White House, I worked with tech companies and members of the President's Cabinet to modernize how citizens interact with government and give more Americans the skills they need for jobs in today's technology-driven economy.
Innovation is something everyone can agree on. We never asked any of the CEOs or political leaders we worked with what party they belonged to. We didn't care. What mattered was whether they were willing to embrace innovation to better serve the American people.
After three and a half years in the White House, I left to lead a research group at the MIT Media Lab and teach students at the MIT Sloan School of Management about the power of digital currencies and how we can use technology to address economic inequality.
Our Future in Orange County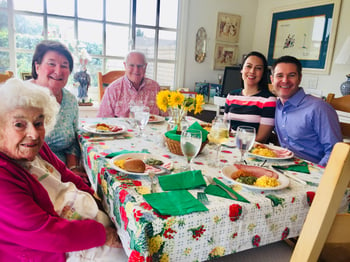 I care a lot about what happens in Orange County — my wife and I live in Lake Forest, and my family still lives in Tustin, in my childhood home. I can't sit by while our congresswoman and this Administration push policies that fly in the face of everything I believe and hurt people in my district.
I'm certainly not alone in these beliefs. My parents are struggling to recognize the Republican Party they once knew. Republicans in Congress have abandoned the same reasonable healthcare and immigration plans they once themselves supported.
And then there's the disturbing rhetoric coming from all corners of the Republican Party – against the LGBTQ community, immigrants, women, and others. Republican elected officials are talking about our family and friends – the people we love most in the world.
My parents are still Republicans, but even they couldn't bring themselves to vote for Trump.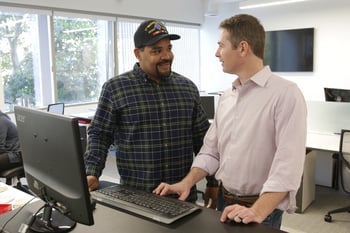 Americans are looking for new leaders — people who understand where they're coming from and actually want to get things done.
As an entrepreneur, technologist, and policymaker, I've spent my entire career finding ways to bring government policies and business models into the 21st century, making them serve people the way they expect and deserve to be served.
Our values are being challenged by an Administration hell-bent on taking us back to the injustices of the past, our full time jobs are turning into gigs, and our gigs are being automated out of existence.
At this unique moment in history we have a choice.
We can define our future or we can be defined by it.
I choose to define it, and if you've read this far, I hope you'll join me in our fight for our future.
This fight is personal, for all of us. So here's my personal email — brian@forde.com. Send me a note – I look forward to hearing what this upcoming election means to you.
-Brian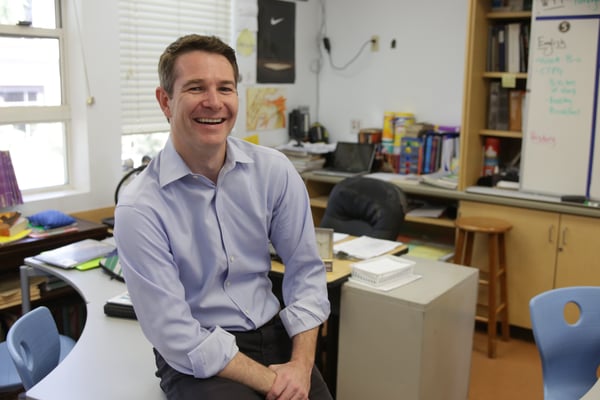 This is my personal story. Click here for my formal bio.
---
Watch our videos